Most industrial equipment are designed to operate in abusive work environments. However, these equipment feature several critical parts, which when exposed to dust or other contaminants for a long time may fail, sometimes demanding immediate replacement or repair. To avoid failure or damage, these critical components are protected using bellows. Made of different materials, these bellows find application across industries. However, many industries have stringent requirements when it comes to bellows. This post guides you through industries that require custom bellows that use custom bellows to protect their equipment and ensure their proper functioning.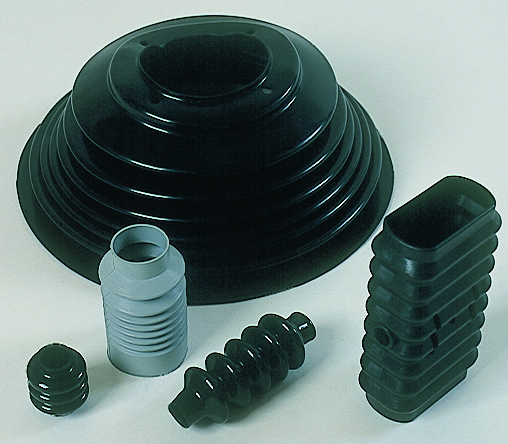 An Overview of Industries Which Require Customized Bellows
Why custom bellows are a requirement in a few industries than others. The below section will help you understand the same.
Medical Industry: Owing to the criticality of applications, this industry demands bellows in strict tolerances, with an extraordinary level of accuracy and cleanliness. Many critical applications such as surgical tables, CAT scan machines, PET machines, MRI scan machines, and tables, scanning imaging machines, and so on utilize bellows for their functioning. As the demand for miniaturized and portable devices is increasing, medical bellows manufacturers are challenged to design lightweight, yet sturdy bellows in compact specifications. Also, these bellows must be capable enough to respond to pressure, motion, and temperature. To meet these criteria, medical manufacturers are delivering these bellows in a variety of materials.
Oil and Gas: As known, oil and gas serve as fuels for a variety of applications. However, the extraction of oil and gas involves various critical challenges due to harsh conditions. It involves several processes such as exploration, drilling, refining, and transportation. Added to this, pressure, temperature, and corrosive elements, are also influencing parameters. Thus, to keep it going, players in the oil and gas industry use various types of bellows to protect their equipment and their critical parts from environmental elements and contamination. These bellows are designed with materials, which can withstand high temperature, pressure, as well as corrosive elements while assuring a leak-free, and maintenance-free operation. Mechanical seals, gas lift valves, actuators, pressure sensors, and drilling tools are some equipment that utilize custom bellows.
Chemical and Petrochemical: Conveyance of gas and corrosive chemicals is one of the important requirements in the chemical industry. This is achieved using various types of hoses, pipes, and equipment made of corrosion-resistant materials. However, this doesn't mean that these equipment remain unaffected due to corrosion for a long time. To avoid corrosion and subsequent failure, chemical industry players rely on various types of bellows. Like the oil and gas industry, chemical and petrochemical industry bellows are also made of unique materials, with anti-corrosive, temperature, and pressure-resistant properties.
Power: Electricity generation is one of the energy- and labor-intensive sectors in the world. Electromechanical generators driven by engines powered by nuclear fission or water and wind is used to generate electricity. The power generation also involves equipment subjected to harsh environments. These environments may have severe effect on their functioning in the long run. This is where bellows can make a difference. The bellows used in this said industry are designed to withstand temperature and pressure extremes and environmental elements while protecting equipment.
Industrial bellows are usually designed in certain specifications to maintain their quality. Hence, it is important to source them from trusted manufacturers who have the required certifications and experience in designing bellows for applications in a specific industry. Nabell USA Corp is a leading manufacturer of industrial bellows in the US. The company has been delivering quality medical bellows, cleanroom bellows, and bellows for use in metallurgy, chemical, oil and gas, petrochemical, textile, and other industries for several years now. These bellows are manufactured using elastomeric materials such as aluminized Kevlar, neoprene coated nylon, polyurethane, polyurethane coated polyester, polyurethane coated nylon, silicone fiberglass, and so on, in custom specifications. Experts at the company will work closely with you to understand your requirements before suggesting you the solution, thereby enabling you to seek the best value for investment