Bellows are pressure-driven components used to ensure the appropriate functioning of several devices and to safeguard them from dust, dirt, and moisture. Do you have a project that would require reliable bellows? If yes, then you can choose from a variety of bellows manufacturers who specialize in the designing and engineering of bellows. However, choosing the right company may prove difficult at times, due to the confusion regarding their services and your expectations. This is where you may require expert intervention. This post provides different factors to look into when choosing a bellows manufacturer for your next project.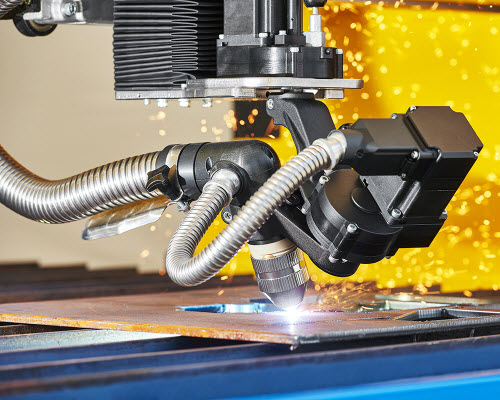 Important Factors to Consider When Selecting the Bellows Manufacturer
Each bellows manufacturer has their own style, standards, and process when it comes to bellows manufacturing. It is important to focus on certain things before making up your mind on working with a particular manufacturer. The following pointers may help you make the right decision.
Types of Bellows Offered: Bellows are available in different configurations and designs to suit your application requirements. These bellows are categorized based on their material, method of construction, and other factors. Hence, whenever approaching a bellows manufacturer it is important to check their expertise in the type of bellows you may be looking for. For instance, if you are looking for cleanroom bellows or camera bellows, it is important to check if the manufacturer offers that kind of bellows.
Customization: Some bellows manufacturers provide bellows in, their version of,standard sizes. These standardized bellows may work for some applications, whereas they may not work for others. This is where you may require customized bellows. You can check with the manufacturer, they should be able to provide customized bellows to suit your requirement. If they possess customization capabilities, then you need to check on tooling charges and other charges involved.
Material Experience: Bellows are made of various types of base materials such as metals, as well as other materials such as aluminized Kevlar, polyurethane, and neoprene coated nylon, polyurethane coated polyester, silicone fiberglass cloth, polyurethane coated nylon, preoxydized Kevlar, polyurethane coated Nomex, PVC coated polyester. Each of the material listed provides typical benefits; so, it is important to understand their advantages and disadvantages for your type of bellows. A good manufacturer can easily help you make the right decision based on your requirements and their experience.
Industry Experience: Many industries have stringent bellows manufacturing requirements. For instance, bellows used in thermal power plants may have different manufacturing requirements than bellows for the medical industry, and so on. Hence, it is important to check with the manufacturer on their specific industry experience and their knowledge of the special manufacturing requirements pertaining to an industry. An experienced manufacturer may also provide you a huge catalog of products to choose from. This will help you build your understanding of their capabilities.
Forming Procedures Employed: Bellows are manufactured in several ways. For instance, they are welded, sewn, and folded. The welding is performed in two ways – RF welding and thermal welding. Sewn bellows are considered perfect for applications, which may require large or rigid covers. Folded bellows are made by folding layers of elastomers and plastic materials together. They are designed to withstand high-cycle operations. So, it can be said that bellows attain certain properties owing to their construction. Hence, it is important to check on these forming procedures and the manufacturer's experience in it.
Certifications and Standards: They promote quality, and safety. It is important to check if the manufacturer holds certifications and standards that may be relevant for your industry.
So, the next time, when you are planning to work with a new bellows manufacturer, ensure that you look into the above-discussed factors. Nabell USA Corp is one of the leading bellows manufacturers in the US. The company provides these bellows in different materials and possesses certifications such as ISO 9001:2015, along with the UL94-VTM0 test standard for medical and other bellows.