Tapered bellows are highly demanded products in different industries. These bellows are named so due to one end being smaller than the other. They are often used in the applications requiring light shielding, machine coupling, changing temperatures and varying pressures. These are specifically manufactured for use with cameras and other optical devices. These tapered bellows correct misalignments of joint objects and help reduce air leakage, temperature drops, and pressure fluctuations. This post gives an overview of tapered bellows manufactured by Nabell.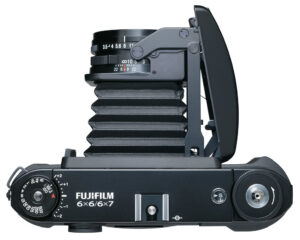 Materials Used for Tapered Bellow Manufacturing
At Nabell, our tapered bellows can be manufactured using the following base materials and fabrics.
Aluminized coated nylon: This is the most commonly used material for manufacturing tapered bellows. This offers a reflective finish and the fabric is lightweight.
Polyurethane coated polyester: This fabric is flame retardant, lightweight and if treated with fluorocarbon it achieves water repellent properties.
Silicon fiberglass cloth: This fabric offers properties of plastic. Although, insulation is the property that makes it suitable for tapered bellows.
Polyurethane coated Nylon: This cross-sectioned fabric offers vapor transport and water-resistant properties.
Polyurethane coated Nomex: This fabric is flame retardant; therefore, it makes a suitable choice for tapered bellows made for high-temperature application. It also offers high mechanical strength.
The versatility of base materials makes them efficient for specific applications. It is important to understand that material selection is not the only consideration here. Material thickness is a factor that makes a direct impact on manufacturing. For the above-mentioned materials, the thickness ranges from 0.2 mm to 0.58 mm. Tapered bellows can be made of a single layer or multi-layers. However, the total thickness of the walls depends on the outer fabric, core material, and inner fabric.
Once the application and material considerations are taken care of, the manufacturer can decide a suitable manufacturing process for your particular requirements.
Manufacturing Methods of Tapered Bellows Followed by Nabell
As mentioned above, tapered bellows are also used in key optic instruments such as camera, enlargers, micoscopes and optical measuring machines. So, Nabell employs the following manufacturing techniques to manufacture these bellows.
Perforated Folding: In this process the core material is perforated to engineer the compression resistance at the fold lines. In most cases, an outer and inner layer of material is laminated to this core material for the application.
Sewing: This process is called needling or sewing. In this process, the material layers are sewn together to strengthen the folds and to resist any force during application.
Lamination: Fabric pieces are layered one on the top of another to get the specific material thickness and meet chemical and other application requirements. This technique can be used to control specific wall thickness.
These manufacturing methods can be used in combination or individually according to the process requirements
Quality Standards Assured by Nabell
Quality is a priority for Nabell and this has been a core focus of the business since the inception. This has helped the company build a long list of satisfied consumers. Nabell is an ISO 9001:2015 certified company and follows various industry standards. The standard followed by the company are as follows:
REACH: Registration, Evaluation, Authorization, and Restriction of Chemicals (REACH) a regulation set by the European Union, which pronounces the potential impacts of chemicals used in the production.
RoHS: Restriction of Hazardous Substances is a regulation that prohibits the use of hazardous substances during electrical and electronic operations.
FAIR CONFLICT Minerals: It restricts the use and sales of extracted minerals and other natural resources.
The company has been supplying quality tapered bellows to industries like camera and optics, medical equipment, aerospace, defense, and transportation, since 1972. They accept file types in DWG, STEP, DXF, and Native Sledworks formats. The experts at the company would provide you the best solution for your application requirements.